Hello Jazza! this is my entry for your competition.
I wanted to make each character different than usual so I tried to find every unique way for an artist to be "deadly"
I ended up drawing older versions of Rudy and Snap (From the Chalkzone cartoon) to make the viewer understand easier what the weapon is
I drew a graffiti artist with poisoned spray cans
A tattoo artist that has a huge needle ready to do many things in the rapid fire mode
And a creative/smart kid what built a robot based on his favorite monster, a dragon!
Hope in case others see it to like it as well and good luck to all of us!!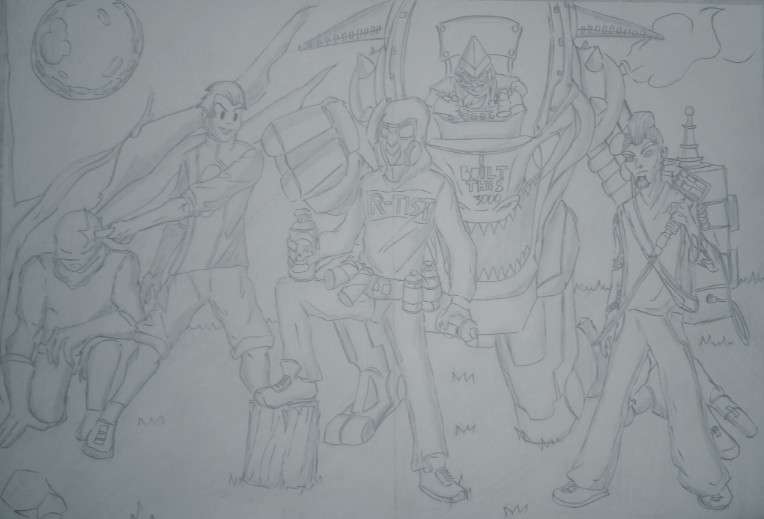 Here's the piece work in progress